Threaded pipe fittings are widely used in piping system, it is similar to socket weld fittings. ASME B16.11 & BS3799 pipe fittings are in 4 inch or below.
Forged steel fittings are usually used for low cost and less demand. For example: domestic water, fire fighting pipeline and industrial cooling system.
What is ASME B16.11?
This Standard covers ratings, dimensions, tolerances, marking and material requirements for socket-welding and threaded forged fittings. These fittings are designated as Class 2000, 3000, and 6000 for threaded end fittings and Class 3000, 6000, and 9000 for socket-weld end fittings
How Many Types of Threaded Pipe Fittings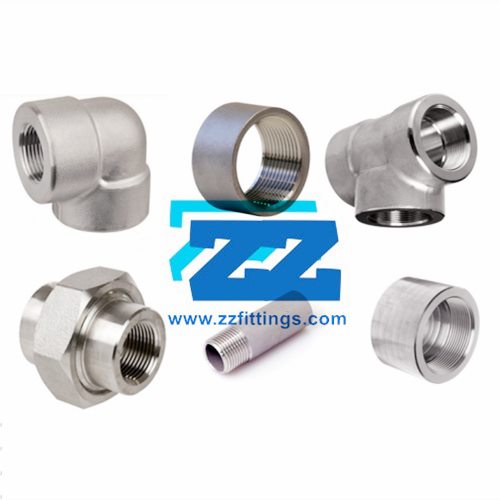 Threaded Elbow, Tee, Coupling, Cap, Plug, Bushing, Nippleand Union.
Full Coupling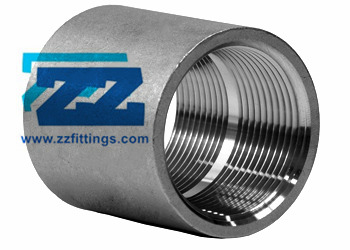 Threaded full coupling is to joint two pipes or tubes with screw process.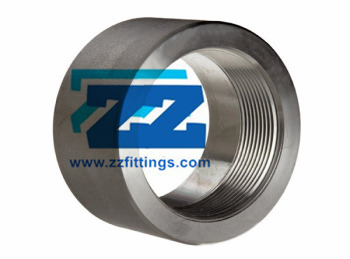 The length is half of full coupling. One end is thread, the other end is plain for welding.
Threaded Pipe Tee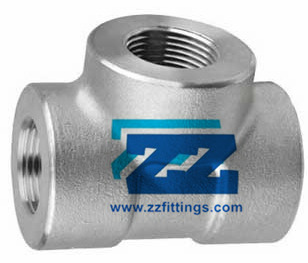 Female screw tee is the most common pipe fitting that used to combine or divide fluid flow. It can connect pipes of different diameters or change the direction of a pipe run or both. There are two types that equal & unequal tee or straight & reducing tee.
Threaded Pipe Elbow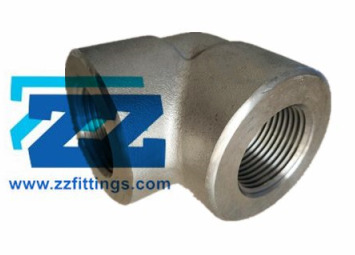 Threaded elbow is installed between two lengths of pipe (or tubing) to allow a change of direction, usually a 90° or 45°. And manufacturing by forging and ends are usually machined for female thread.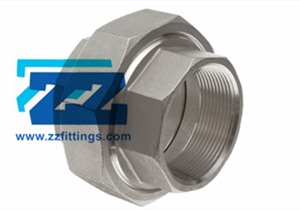 It consists of three parts: a nut, a female end and a male end. That is a type of very compact flange connector.
Threaded Plug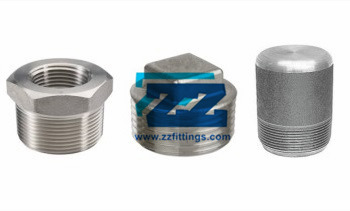 Plug fits inside the pipe segment or fitting. It has three types that square head plug, hex head plug, round head plug.
Bushing
Threaded Cap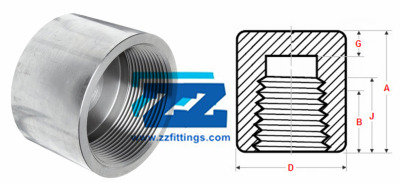 It is sealing the pipe cap with thread. Same as plug.
3000LB Threaded Fittings Weight Chart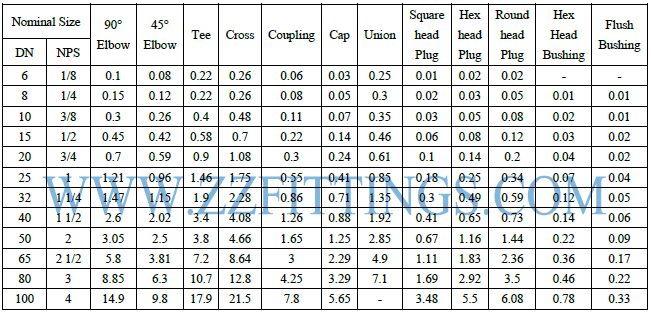 Material & Grades for Threaded Fittings
Carbon Steel Threaded Fittings
ASTM A105, A694 F52, F60, F65, F70, A350 LF2, LF3
Alloy Steel Forged Threaded Pipe Fittings
ASTM A182 F1, F5, F9, F11, F12, F22, F91
Stainless Steel Screw Pipe Fittings
ASTM A182 F304/304L/304H, F316/316L, F310, F317, F321, F309, F347, F904L
Super Duplex Steel Pipe Fittings
ASTM A182 F51, F53, F55, F56, F57, F60
Our Supply Range for Forged Steel Fittings
Size: 1/8", 1/4", 3/8", 1/2", 3/4", 1", 1 1/4", 1 1/2", 2", 2 1/2", 3", 4"
Pressure: 3000LB, 6000LB, 9000LB
Thread: NPT, MPT, PT, BSPP, BSPT
Types: Socket Weld Fittings and Threaded Fittings
What is Tolerance for Threaded Fittings?